Building on the success of the Descent Mk1 GARMIN have released their eagerly awaited GARMIN Descent Mk2 and MK2i. As Divers we all love the latest shiny bits of kit and we will look to unpack what's on offer and what its really like to dive with.
This is a world class above and below water multisport watch. It's based around the world class Fenix 6 multisport smart watch architecture with the added bonus of the dive computer and with the 'i' variant air integration. There aren't many sports this watch doesn't cover from Golf to mountain biking and running to name a few. It even has wrist-based heart rate monitoring including a Pulse Oximeter.
Garmin have used premium materials such as Titanium and the added physical benefit of an easily detachable watch strap, it really looks the part either under or on top of the water.
The watch benefits from an excellent surface GPS that is useful for entry and exit points and before anyone asks GPS still does not work underwater so it won't tell me when I'm lost! It does have however a 3-axis compass that really works and is easily accessible from the screen double touch capability.
As with the Mk1 the Mk2 uses the Buhlmann ZXL-16C dive algorithm with gradient factor and is suitable for all levels of diving from Open Water to Tec covering a wide range of gases single and multiple including Nitrox, trimix, 100% O2 and CCR. It also covers plus gauge, apnea and apnea hunt.
The Mk2 has a 36% larger viewable screen than its predecessor which is a huge improvement and is comparable if not better than computers with the same form factor. It also benefits from a larger internal memory at 32GB (8GB in the MK1) and with the benefit of Bluetooth connectivity, you can connect your wireless earbuds and listen to music directly from the device.
In terms of practicality, Garmin claims the Descent Mk2 and Mk2i have a battery life of up to 16 days in smartwatch mode and up to 80 hours in dive mode from a single charge.
The device itself like anything takes a little getting used to but really didn't take me long. I really liked the viewable screen which was clear and easy to read and the double screen tap (also on the MK1) is a nice touch. When you are in diving mode you essentially have 3 screens available. One is your basic dive data, second is your compass including basic dive data, and the third is a variance on the first with added safety stop etc. Using the double tap feature you can flick through the various screens which is easier than pushing the buttons and great with gloves.
Dive logging is great and the connectivity to your devices such as phone or tablet (and yes it supports both Apple and Android) is excellent. Data is quick and easy to access, and it also logs where you got in and got out with the GPS. It has all the data you could ever need. The app is intuitive and various features including the ability to show you the location of 2,700 dive sites around the world which are pre-programmed into the app along with the locations of underwater features such as wrecks and reefs, and tide date where necessary. If you are wearing it in warmer waters with the device against your skin will even monitor your heart rate.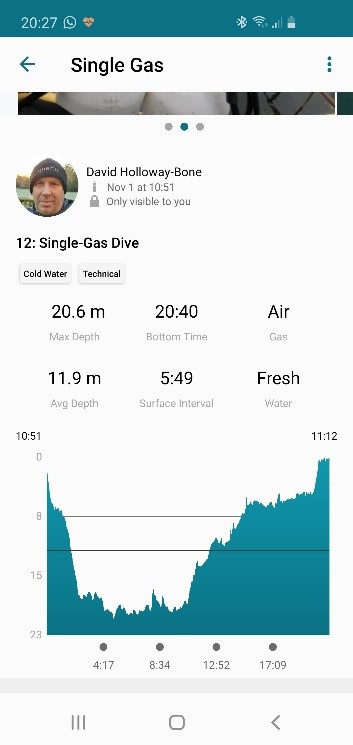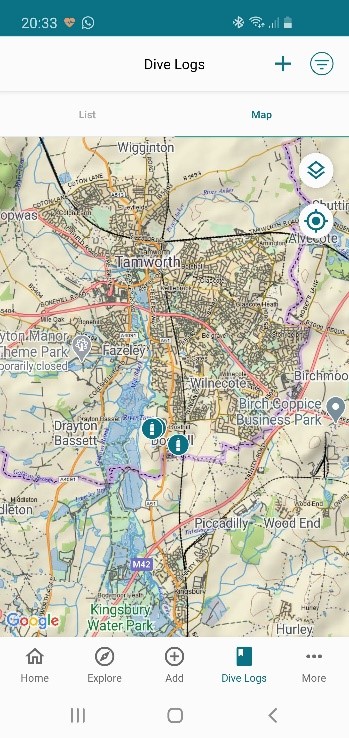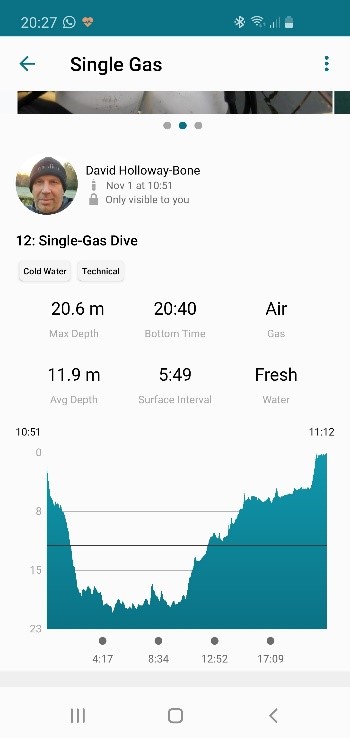 MK2i as suggested also supports Air Integration. This doesn't connect using the standard Bluetooth or other wireless communication protocols it uses sonar technologies call SubWave, developed in house by Garmin who are one of the world leaders in maritime and aviation GPS and maritime sonar capability. At the time of writing the T1 Transmitter wasn't available but the specs from Garmin are impressive. They say that the sonar-based communication creates revolutionary air integration and underwater data sharing capabilities that are more reliable - even at a range of up to 10 meters from your dive computer. For me the Garmin Descent Mk2 is without doubt the best watch style multisport dive computer on the market today.
David Holloway-Bone
Aquasport PADI Open Water Scuba Insructor