Posted by Cat Jones on 2nd Apr 2022
You have signed up for your PADI Open Water course with Aquasport. Hooray!
"What equipment should I buy first?"
All kit hire is included in the cost of your course. However, we strongly recommend getting your own mask and snorkel. Everyone's face is different and getting one that is as well sealed as possible will bring you many happy dives. If you care for it well, they can last for years. It is small enough to fit in hand luggage if you plan to hire the rest of your kit abroad. Even if you don't plan on a diving trip, snorkelling is now an option for you too.
We always have a wide range of masks and snorkels in stock, plus if you are on one of our courses and buy a mask and snorkel, you get a free strap cover!
I still dive with my Tusa Geminus from my own Open Water course.
>> Fast Forward >>
You have passed your PADI Open Water course with Aquasport. Hooray!
"I had such a great time and can't wait to dive more. What should I buy next?"
There is one absolute must buy for anyone that has passed their Open Water course.
No online store will tell you this.
Ready…?
It's an Aquasport special secret...
Here goes…
More time diving.
We aren't fussed what or where, but your next diving related purchase after passing your course should be more time in the water.
I'm going to be biased and say that signing up for our Advanced Open Water, Gold or Platinum packages are the best option. They get you back in the water with our instructors and develop your skills (without having to do any pesky mask skills again...).
You can also join our club and rent kit to dive in the local quarries, journey to the UK coast or fly off to somewhere more exotic.
The best thing for your new hobby is to stay wet.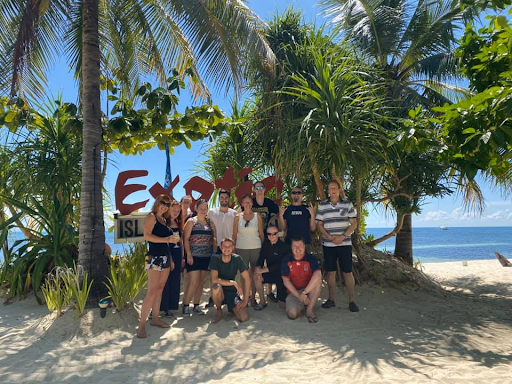 >> Fast Forward >>
"I have invested in my skills, I'm ready for a big purchase. What should I buy next?"
There are two items we recommend you prioritise: A computer and/or a drysuit.
Many destinations abroad now make using a computer a requirement. They will of course rent this to you (for a fee) but it is unlikely to be a model you have used before so will be unfamiliar. Facing new technology at 18m isn't my idea of a holiday!
Having a most accurate representation of your bottom times and depths will keep you safer and most likely grant you more time and depth rather than relying on tables. Safety AND fun!
We have a range of computers to suit every style and budget from the beginner friendly Suunto Zoop Novo (my own first computer) to the everyday wearable Suunto D4i through to the incredibly impressive Garmin Descent MK2 (see our review here). Plus we are more than happy to talk you through how they work and what settings we recommend. Rather than the homework of watching YouTube tutorials.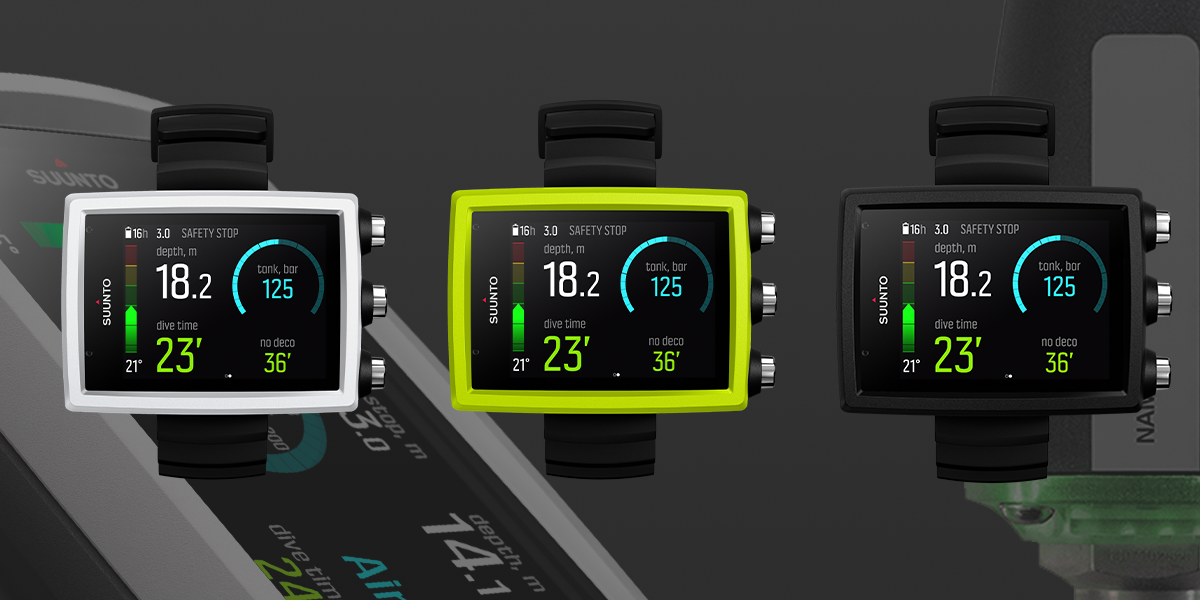 If you are keen to dive as much as possible without getting on a plane, your own drysuit is something you should prioritise. Whether it is to play with our local seals or explore our stunning wrecks, UK diving has so much to offer and it is at it's best when you are warm and cosy.
Aquasport can provide regularly serviced and high quality drysuits. However, due to the nature of rentals they are made to fit most people. They are not designed to fit you. Whether you have short legs and need a suit customised (like me), have preferences between neoprene and trilaminate or even between front or rear entry, we can help find the drysuit and undersuits to keep you dry and toasty. No matter what the British weather throws at you.
>> Fast Forward >>
"I'm ready to get even more kit! What next?"
You are reading an article. That means I can't ask you questions. It gets hard to give personal and helpful advice over the internet..
The next bits of kit will depend on your circumstances, the kinds of diving you want to do and where. The next "big things" are fins, BCD and regulator. All of which vary a great deal. There are many small items that could be helpful to you sooner. Diving in our quarries a lot? Grab a torch. Lots of UK shore diving? Get a DSMB you are comfortable with. Travel abroad and not shaped like a model? Your own wetsuit will help.
The best thing to do would be to come into the store for us to ask you questions so we can tailor the responses to you. Rather than being a one-size-fits-all guide from the internet.
Cat