Posted by Mitch Haycock on 12th Oct 2021
When purchasing a regulator, a lot of dive centres will charge you extra just to put a regulator together and not even check they are working correctly. We strongly disagree with this; after all you have just invested in some very import dive equipment, why should you have to pay extra for the peace of mind? At Aquasport we believe you should not just receive a regulator in a box and away you go, after all it is life support equipment. Therefore we have created our very own free ATA service unseen anywhere else.
When you purchase a regulator with Aquasport, either in store or online, not only are you purchasing a regulator, but you are also receiving our free ATA service. Your peace of mind is our top priority.
What is our ATA service?
ASSEMBLY
Upon request, one of our onsite service technicians will build your regulator set to your desired configuration. This allows us to use the correct tools, thus eliminating any risk of cross threading or wrong hose wrong hole scenarios.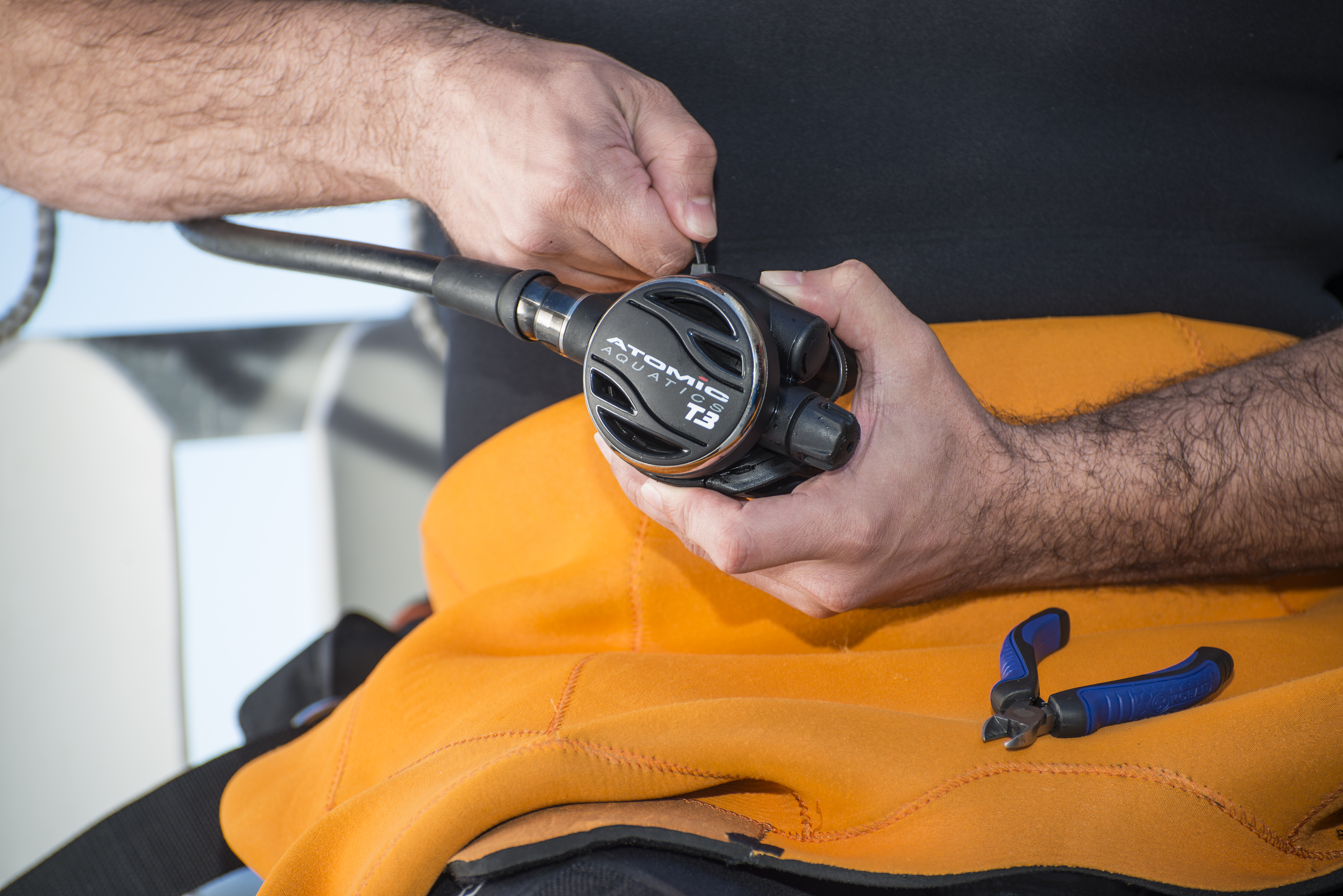 TESTING
Before any regulator leaves the centre, it is tested on our ANSTI computerised surface test facility. This tests the regulator set to a simulated depth of 50 meters with an equivalent breathing rate of 62.5 litres/min. This allows us to be sure that when your regulator leaves the centre it is performing to the manufacture's requirements, giving you peace of mind before that first dive.
AFTER CARE
Once you have made a purchase with us, we are happy to help with any future configuration and technical questions you may have. Aquasport is an authorised service centre for all major brands, which allows us to deal with most technical and warranty issues in house. Saving you time, energy, and effort.
Have any questions about our ATA service or in need of help purchasing a regulator?
Let us know is the comments below.
Mitch Haycock.